22/02/2022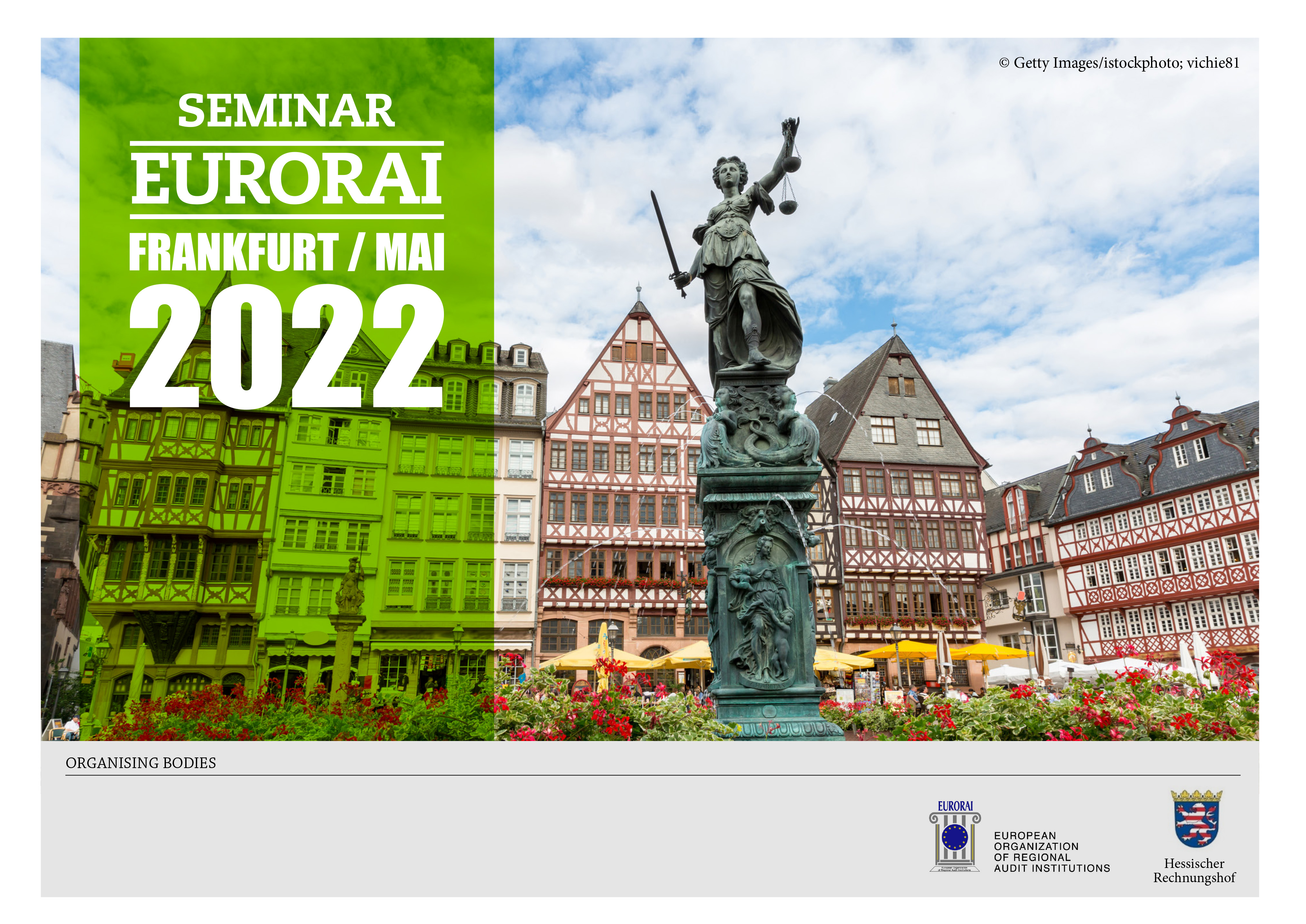 The next EURORAI event will take place on 20 May 2022 in Frankfurt/Main and will be devoted to the theme "Public sector audit in times of digital changes – the mastering of internal and external challenges".
The host institution will be the Court of Audit of Hesse. The seminar was initially scheduled for May 2020, but had to be postponed twice due to the pandemic.
More information about the event will follow soon.
Registration and hotel booking under the link 'Activities' – from 14th March to 15th April 2022